ACCEPTING CANDIDATES FROM SEARCH FIRMS FOR THIS OPPORTUNITY
ECU Health Physicians and ECU Health Healthplex-Wilson, are seeking a BC/BE Dermatologist to join their multispecialty clinic located in Wilson, North Carolina. New graduates are encouraged to apply.
Wilson is a mid-sized family friendly community conveniently located 45 minutes east of Raleigh, NC and 40 minutes west of Greenville, NC.
Highlights include:
Employment by ECU Health Physicians-Community Practice Model

State-of-the-art newly-constructed Multispecialty Clinic

Outpatient only clinical responsibilities

No nights, weekends, or call

ECU Health Healthplex-Wilson specialists include: Primary Care, Pulmonology, Nephrology, Cardiology, Urology, Neurosurgery, and Endocrinology

Services on-site include: cardiac pulmonary rehab, respiratory therapy, moderate complexity lab, x-rays, mammography, ultrasound, ECHO, and retail pharmacy

Strong referral and patient transport support provided by a Level 1 academic medical center

System-wide integrated EMR

Built in referral network

Wilson is located halfway between Greenville and Raleigh with easy access to the beautiful beaches of North Carolina

Ability to live in Greenville or Raleigh

Full practice support provided by ECU Health

Competitive compensation and comprehensive benefit package to include: guaranteed base salary, potential bonus structure, annual stipend, relocation assistance, vacation, sick, holidays, malpractice (with tail), 401k, 457b, medical, dental, vision, disability, and life insurance
ECU Health is a mission-driven, 1,708-bed academic health care system serving more than 1.4 million people in 29 eastern North Carolina counties. The not-for-profit system is comprised of 13,000 team members, nine hospitals and a physician group that encompasses over 1,100 academic and community providers practicing in over 185 primary and specialty clinics located in more than 110 locations. The flagship ECU Health Medical Center, a Level I Trauma Center, and ECU Health Maynard Childrens Hospital serve as the primary teaching hospitals for the Brody School of Medicine at East Carolina University. ECU Health and the Brody School of Medicine share a combined academic mission to improve the health and well-being of eastern North Carolina through patient care, education and research. www.ecuhealth.org
ECU Health Physicians includes an academic practice model (ECU employment) and a community practice model (health system employment). There is shared leadership and shared services to support the overall group and to ensure alignment for clinical care, research, education and strategy.
This innovative structure creates opportunities within ECU Health Physicians ranging from acute to ambulatory, academic practice to community practice, regional to rural, and everything in between.
Wilson, NC is a vibrant, family-oriented community that is committed to educational excellence, economic prosperity, cultural diversity and offers a wide variety of activities and attractions. The community of 50,000 is one of the largest in eastern North Carolina and offers a Whirligig Park, abundant arts, sports and youth activities, museums, community festivals, outdoor concerts, golf courses, boating, hiking, fishing and antique shops. Wilson has taken great care to preserve their history while embracing their future.
Conveniently located 45 miles east of Raleigh and the Raleigh-Durham International Airport, 40 miles west of Greenville, and less than 2 hours from the beautiful North Carolina coast

Amtrak train service including two passenger trains traveling east-west and north-south ,

Low cost of living, diverse housing options, and excellent choice of public and private schools

Excellent school options both public and private

Numerous shopping opportunities, including popular national chains and unique, locally-owned stores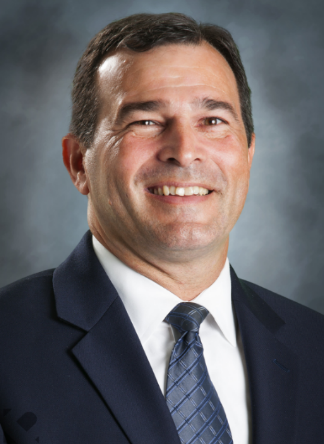 If you, or a colleague, is interested in learning more about this opportunity, please contact Steven Mitchell at (252)558-6751 or Show Email .
It is the goal of ECU Health and its entities to employ the most qualified individual who best matches the requirements for the vacant position. Offers of employment are subject to successful completion of all pre-employment screenings. We value diversity and are proud to be an equal opportunity employer. Decisions of employment are made based on business needs, job requirements and applicants qualifications without regard to race, color, religion, gender, national origin, disability status, protected veteran status, genetic information and testing, family and medical leave, sexual orientation, gender identity or expression or any other status protected by law.