Join our Team!
Parkview Health is actively recruiting Board Eligible/Board Certified Neurologists to join our growing Neurosciences Department in Fort Wayne, Indiana .
Specifics of the Role of a Neurologist
Ideal candidates for our Multidisciplinary practice will have an interest in general neurology or sub-specialty interests in Epileptology, MS & Neuroimmunology, Vascular neurology, Movement disorders, Headache management, Neuromuscular disease, Neuro-oncology, Behavioral Neurology or Neurophysiology. Flexible inpatient and outpatient opportunities are available, as well as subspecialty practice development.
Parkview Physicians Group - Neurology Team
Our diverse team includes 10 Physicians in neurology, neurointensive care, neurointervention, and neurosurgery and 8 Advanced Practice Providers that specialize in the treatment of diseases of the central and peripheral nervous system
Click here to see the conditions that we treat along with the related procedures and treatments we provide
Neurology Consulting only service in the hospital. Separate Neurocritical Care admitting and Consulting Services for our 24 bed Neurocritical care unit.
Flexible light overnight call schedule
Parkview Regional Medical Center
$575 million-dollar tertiary medical center opened its doors in 2012
Beautiful, new 440-bed state-of-the-art facility
Graduate Medical Education program
Operates the Samaritan Flight Program and a hospital-based hospitalist and Neurointensivist/eICU program
Graduate Medical Education Programs
Flexible teaching opportunities to both residents and medical students
Established family medicine program
Parkview welcomed their first Internal Medicine and General Surgery ACGME-accredited residency classes in July 2022 .
Parkview is committed to continuing the growth of their residency specialty programs . The organization has invested significant resources towards the development of approximately ten residency programs during the next five to seven years.
These residencies will help fulfill the increasing need for more high-quality physicians in Northeast Indiana , while also ensuring a positive and healthy place to work.
The new residency programs will primarily be located at Parkview Hospital Randallia in Fort Wayne - a new state of the art academic center- with rotations to Parkview Regional Medical Center and Parkview community hospitals .
Parkview Health offers great opportunities to conduct research through our Parkview Mirro Center for Research and Innovation or teaching opportunities at the IU School of Medicine Fort Wayne campus.
Apply Today!
For additional information or to submit your CV, please contact us at Show Email "> Show Email !
Our excellent benefit package includes:
Highly competitive salaries plus annual incentive compensation opportunity
Commencement bonus
Paid relocation
Student loan assistance
Retirement contribution plan
Flexible spending accounts
Medical, dental, vision & life insurance
Short and long-term disability
And many other non-traditional benefits!
Proudly committed to bringing the highest quality of care to northeast Indiana and northwest Ohio
Regions largest employer with over 15,000 employees
Health system is comprised of more than 1,000 world-class providers in more than 45 specialties in over 300 locations.
Named one of the nations top employers by Forbes
Named one of the nations 15 Top Health Systems by IBM Watson Health
Received national recognition from The Leapfrog Group for straight As in patient safety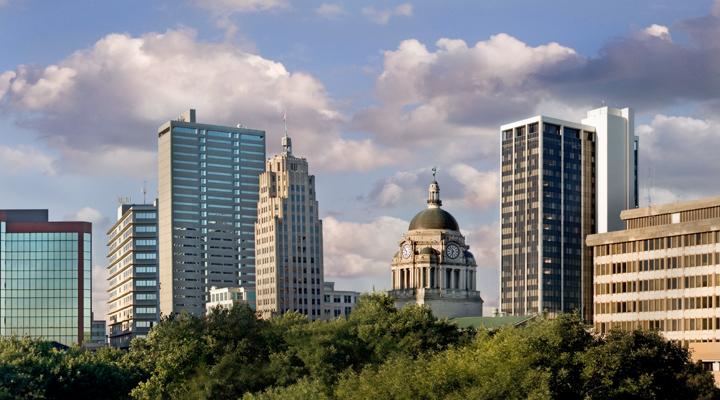 Northeast Indiana is in the middle of it all, located just three hours or less by car from Midwest cities including Chicago, Cincinnati and Indianapolis - but with its own unique vibe and easygoing lifestyle.
Here, we offer the opportunity to create your version of the American dream, whether youre looking to grow your career, family or home.
Fort Wayne , the regions hub and Indianas second largest city , consistently ranks as one of the best places to live in the U.S. and boasts some of the nations lowest cost of living .
Putting the Life in Your Work-Life Balance
Northeast Indiana has the charm of small-town life , but with big-city amenities , like vibrant downtown Fort Wayne . It has dining and night life that rival the most eclectic places across the nation. We are big on outdoor adventures , and we love to explore. If youre a fan of professional sports , you wont be bored. If you like fairs, festivals and happenings , youll have every weekend covered. There are so many events to keep you busy every day of the week!
We encourage you to come visit our growing health system and vibrant community and we will commit to welcoming you with our big-hearted hospitality.